Frisky radio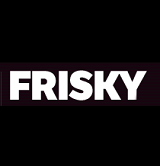 http://www.friskyradio.com
Αν παρουσιάζονται προβλήματα κατά την ακρόαση,
επικοινωνήστε μαζί μας στο info@live24.gr
Περιγραφή Σταθμού Frisky radio:
Frisky radio or else, the house of underground electronic music. This station is unique.It was launched in 2001 as a streaming radio in the magnificent San Francisco. The founder of the station, for which we will refer below, was inspired by his love of underground electronic music. The station gained many fans around the world. Nowdays, it has the largest collection of exclusive, human-curated electronic music DJ mixes from the most famous DJs in the world. It offers us the opportunity to connect live, with our favorite music and DJs we love.The founder of the station, was born at Manhattan and he has more than 16 years of success in the digital audio and media. He loves taking pictures, travel and try different tastes around the world.
Characterization underground is not so much the type of music itself , as the content of the lyrics, the words.It would be wrong to define the underground music as a special genre of music, because it includes a lot of different types, such as hip joo, psychedelic,hardcore punk, black metal and a few more. We can always imagine underground music, as a forest which includes many different tree species.
Επικοινωνία με σταθμό Frisky radio